Limited Edition

Wine Samplers
Our first ever 4-packs have hit the (digital) shelves. Sip back, relax, and cool down with our new Summer Sips Collection, featuring the best of our rosé and white wines from California and the south of France in our award-winning mini bottles. Whether you're BBQ'ing with friends or dropping by our (free!) digital tasting room on Saturdays to explore what makes each wine unique, you'll be sure to find your new favorite summer wine!
Rosé 4-Pack - $29
White 4-Pack - $29
Featuring Our First International Wines
La Pluma Ventoux AOC Rosé
Ventoux Mountain may host the Tour de France, but we've got our eye on its lower slopes, and their tour de force of exquisite rosé. This high-altitude showstopper is our first French wine, and we've saved the best for, well, first. Despite its delicate, pale pink color, each sip is lush with flavor, from tropical passionfruit to zesty citrus to refreshing melon. Once you say bonjour to this mini bottle, you won't want to say au revoir.
La Pluma Côtes du Rhône AOC White Blend
This summer, we're saying au revoir to reds, and what's up to the crisp, the acidic, and the gold. Whether you're turning up by the pool, kicking back by the campfire, or just trying to beat the heat, our four favorite white wines have you covered, from classic and comforting chardonnay to our featured French blend, all the way from Côtes du Rhône. As refreshing as a childhood lemonade stand and fridge-friendly to boot, these summer sips are made to chill and chill out with.
And more of your favorites.
Variety is great, until you've found the "one". Every varietal is available in a standalone 6 pack. Grab your favorite today and sip happily ever after.
La Pluma Rosé - 187ml x 6-Pack
Tasting Notes: Zesty grapefruit, strawberry, raspberry. Food Pairing: Feta, BBQ'ed vegetable skewers...avocado toast.
We've heard la pluma is mightier than the sword, but a good rosé will win any contest you put it to. This cold-weather wine blends cab's mellowness with the jammy flavor of zinfandel. Combine that with full-bodied petite Sirah, and you're in for a fruity treat with just the right amount of acidity. Plus, it's pink enough to make Piglet jealous.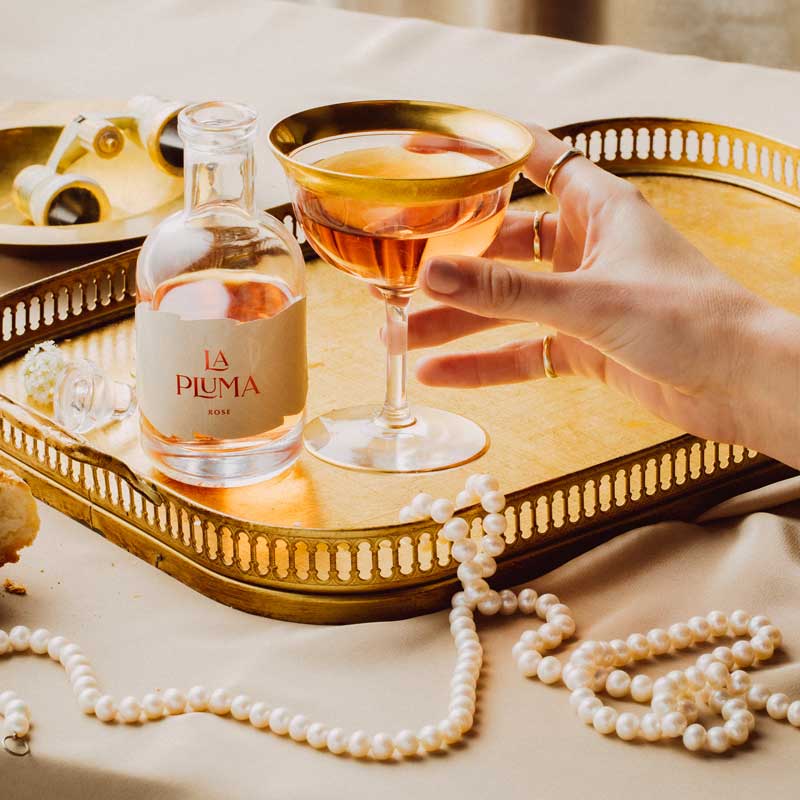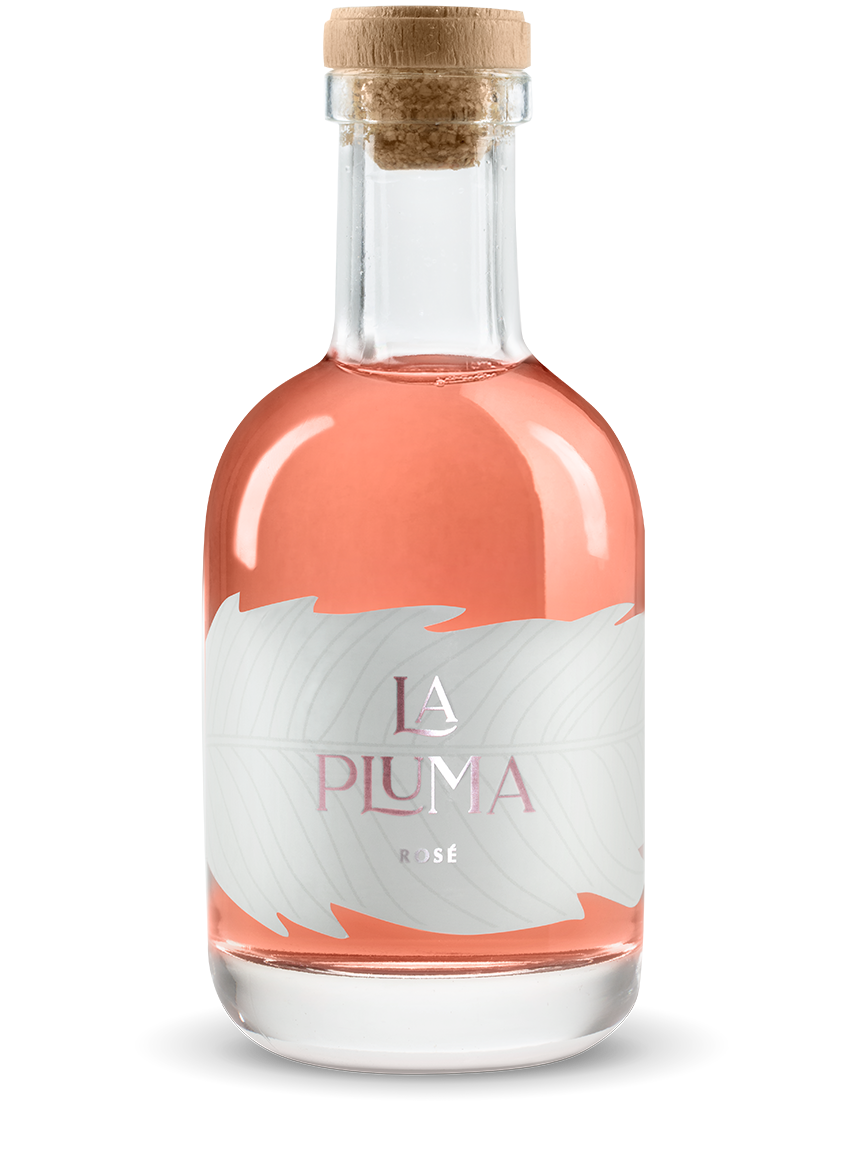 La Pluma Sauvignon Blanc - 187ml x 6-Pack
Tasting Notes: Smokey grapefruit, citrus, tangy. Food Pairing: Sushi, goat cheese...or overpriced arugula salad. Vintage: 2019 / AVA: Central Coast, CA.
For such a reliably refreshing wine, sauvignon blanc hasn't always gotten the respect it deserves. As late as the 2000s, vineyards were giving these grapes the boot in favor of drier chardonnays. Thankfully, this delightfully acidic, sweet-and-sour white doesn't hold a grudge. We can't wait to make up for lost time.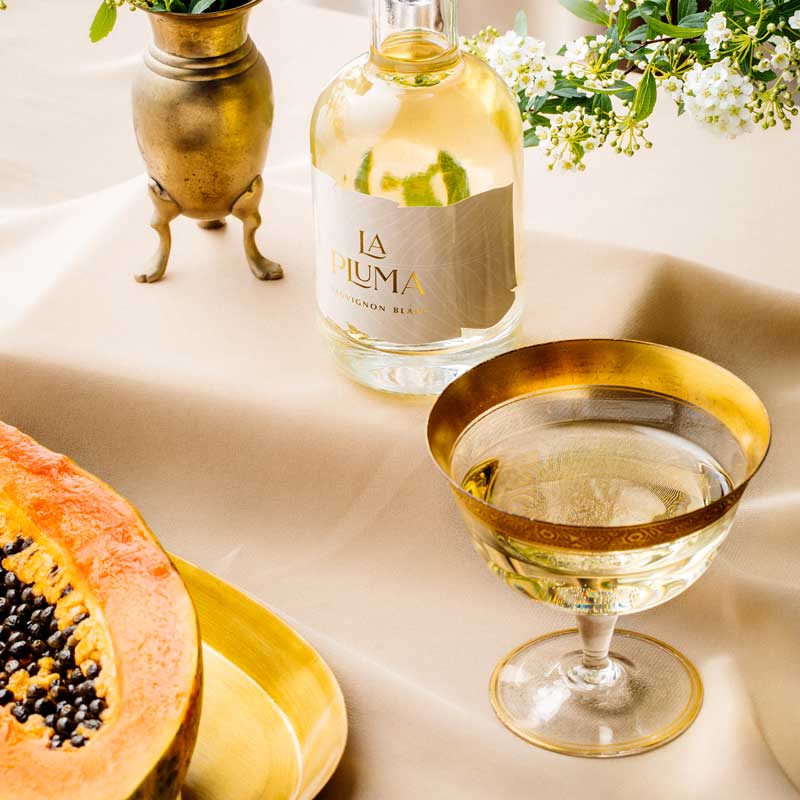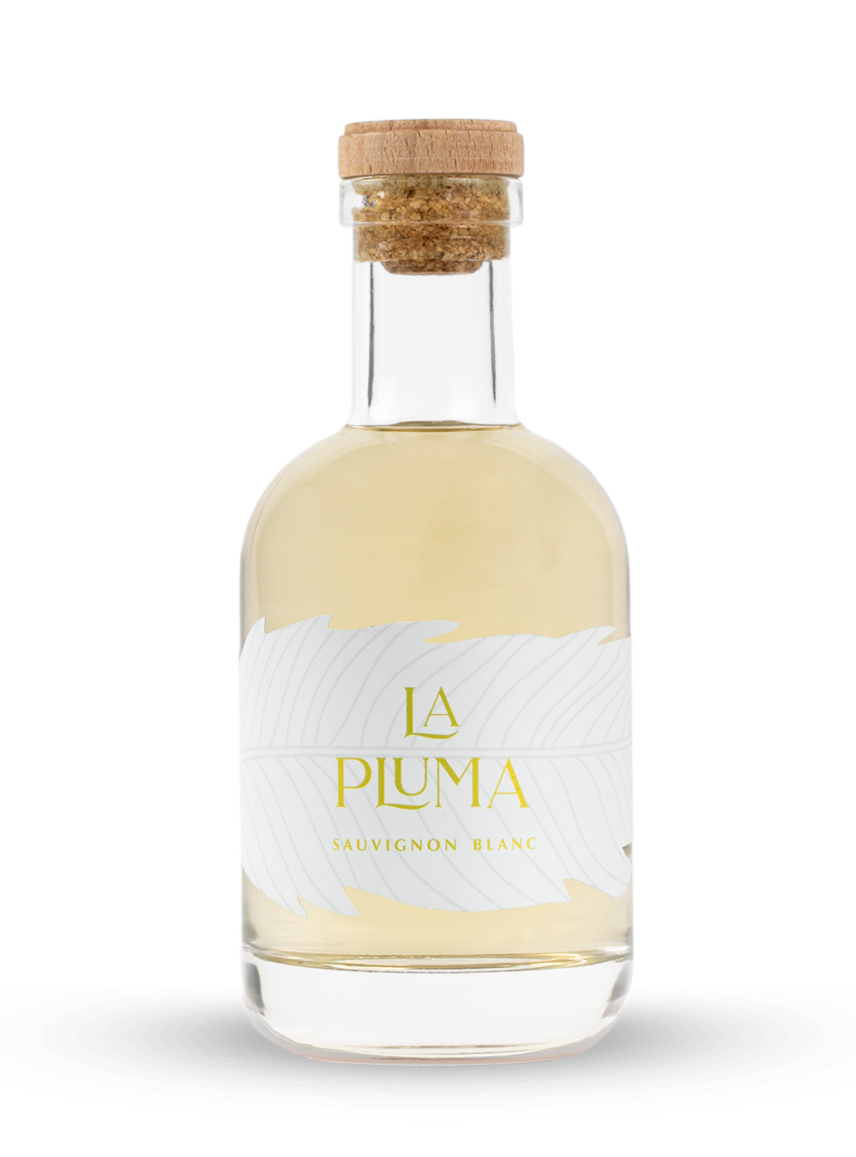 The Party Starter

Cascade Wines - Rosé - 187ml x 6-Pack
Tastes Like: Aromas of ripe, fresh-picked fruit. Palate of strawberry, cantaloupe, and rose hips. Vintage / AVA: Columbia Valley, WA
It was only recently that rosé started flowing for beach trips, bridal showers, and Taylor Swift songs, but this refreshingly fruity, playfully pink wine has been waiting in the wings since before we invented the alphabet. Borrowing its eye-catching color from a shortened maceration process (basically, when grape juice and skins get up close and personal), this crisp, acidic showstopper is anything but amateur.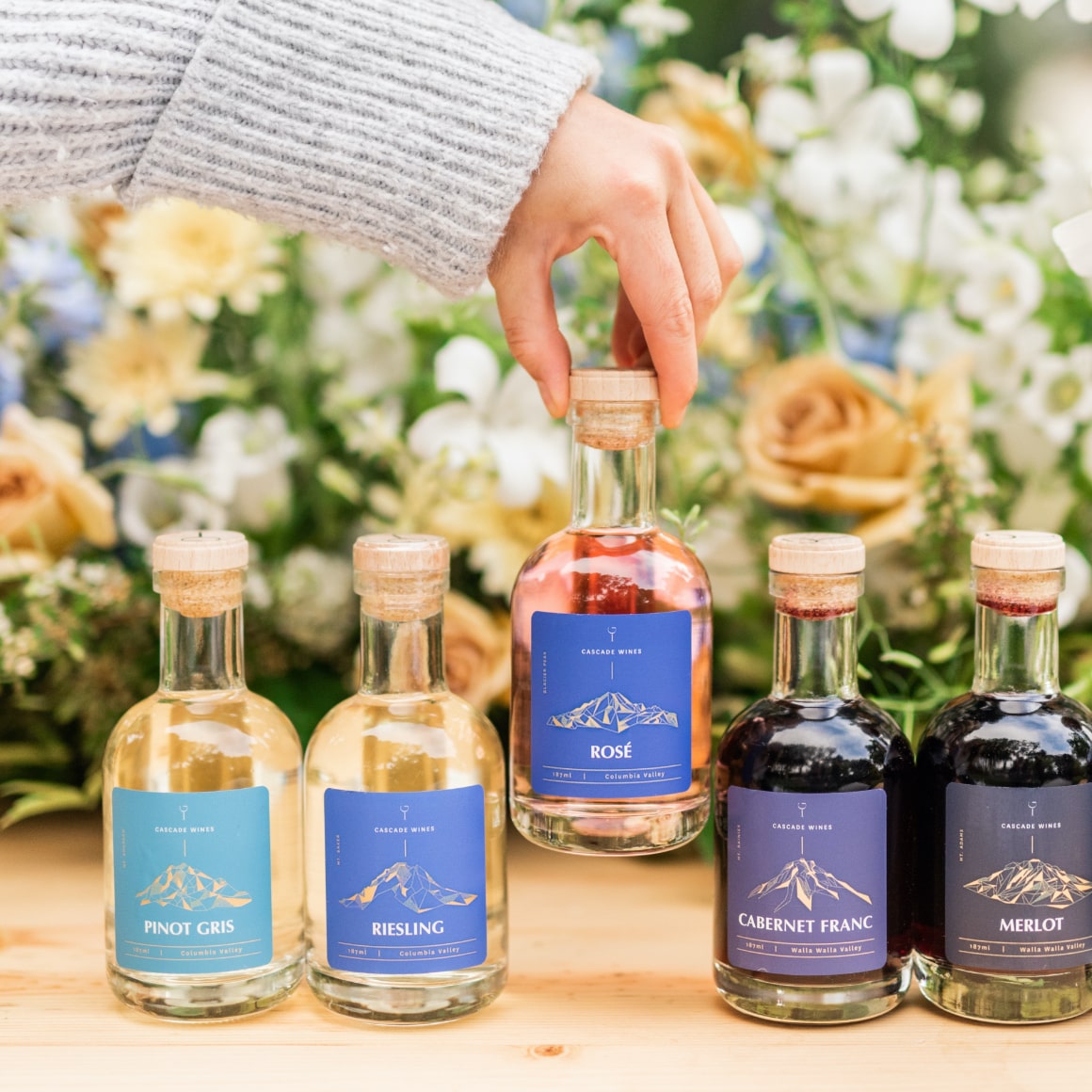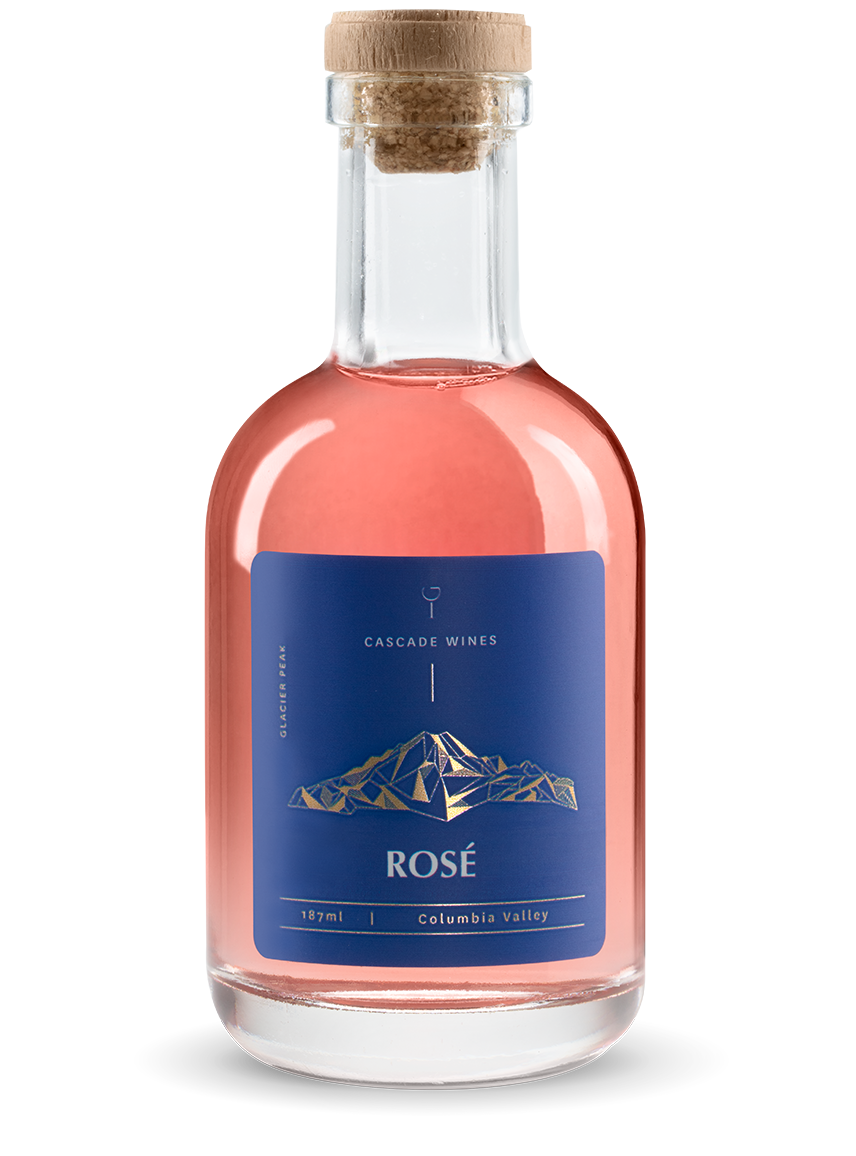 Fortune Favors Chardonnay - 187ml x 6-Pack
Tastes like baked apple and butterscotch. Food Pairing: Shellfish, brie...or Cheesecake Factory.  Vintage: 2020 / AVA: Central Coast, CA.
Buttery-smooth and a mouthwatering pale gold, chardonnay is the most popular wine in America—even counting reds. These sturdy grapes are grown along the picturesque crags and cliffs of California's Central Coast, resulting in a robust, comfortingly tropical pour. It's got smooth notes of dessert without being a "dessert wine."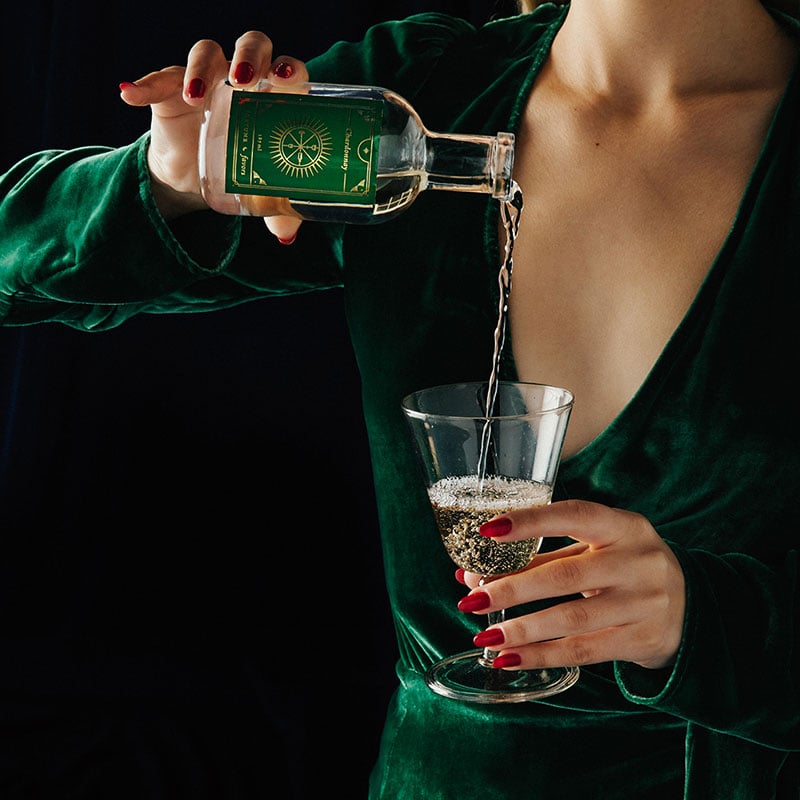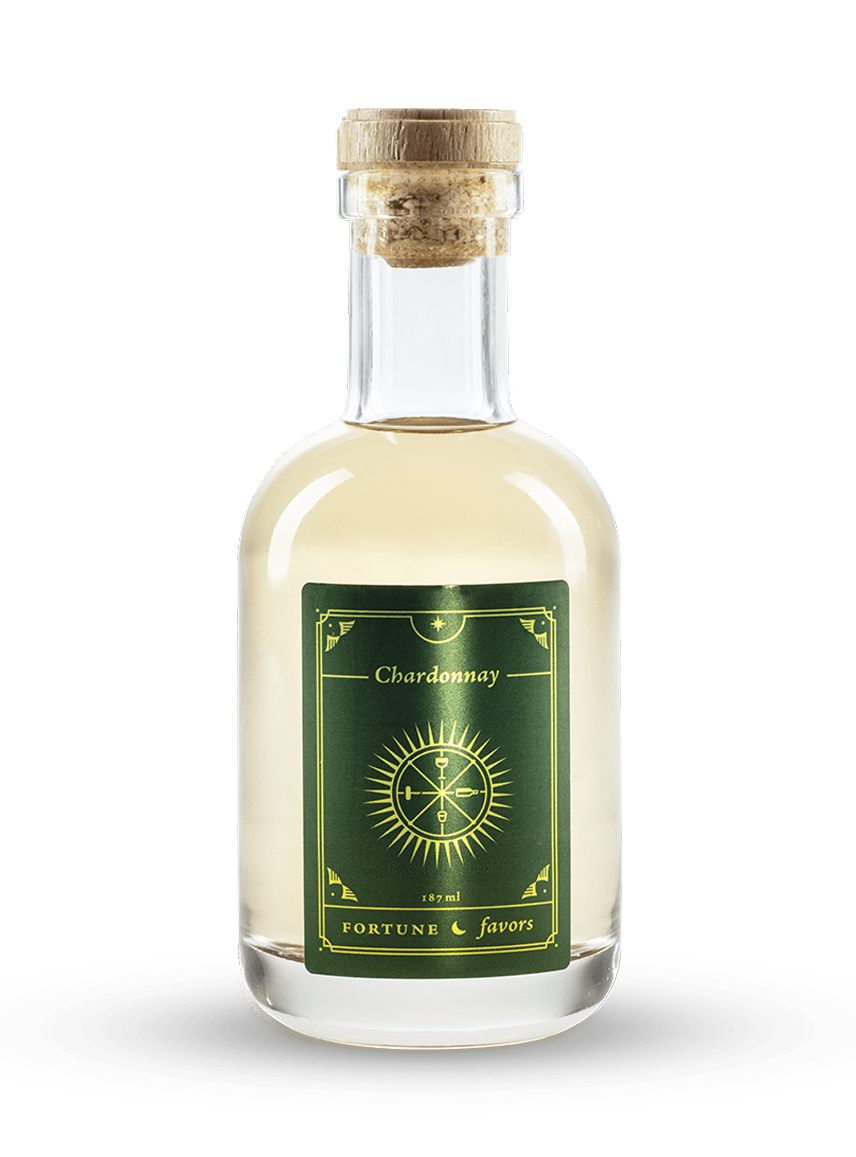 Stealing Thunder Rosé - 187ml x 6-Pack
Tasting Notes: Clean and crisp. Strawberry, kiwi, passionfruit, grapefruit on the palate.
"Rosé all day" is more than just a catchphrase, it's a way of life. Let this rosé blend, with aromas of strawberry and passionfruit, whisk you away to your favorite beach, a 4th of July BBQ, or a quiet night in. There's no time or place you can't enjoy this fresh, mouthwatering wine that always keeps you coming back for more.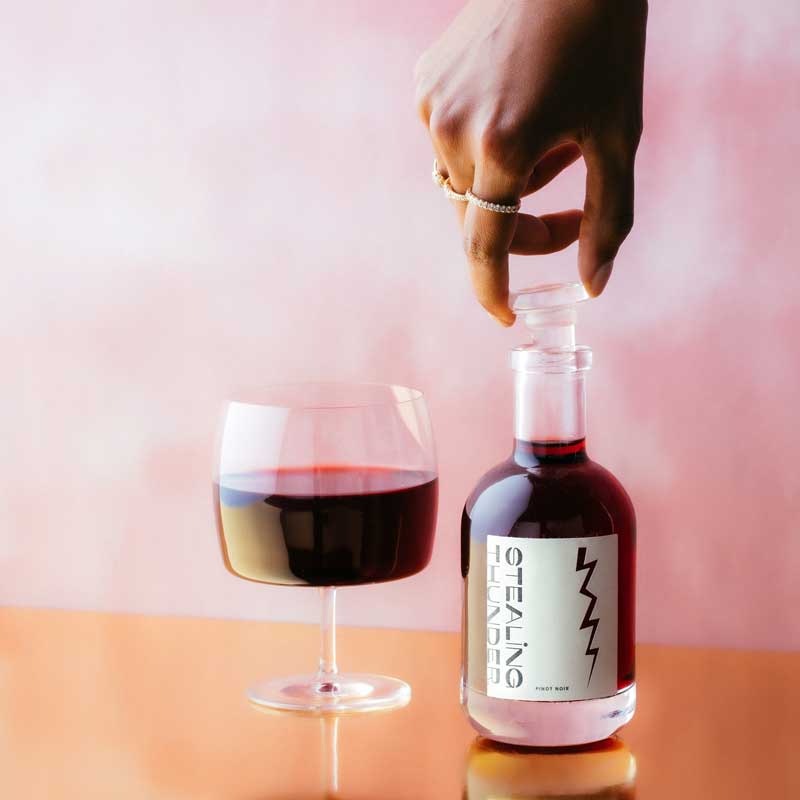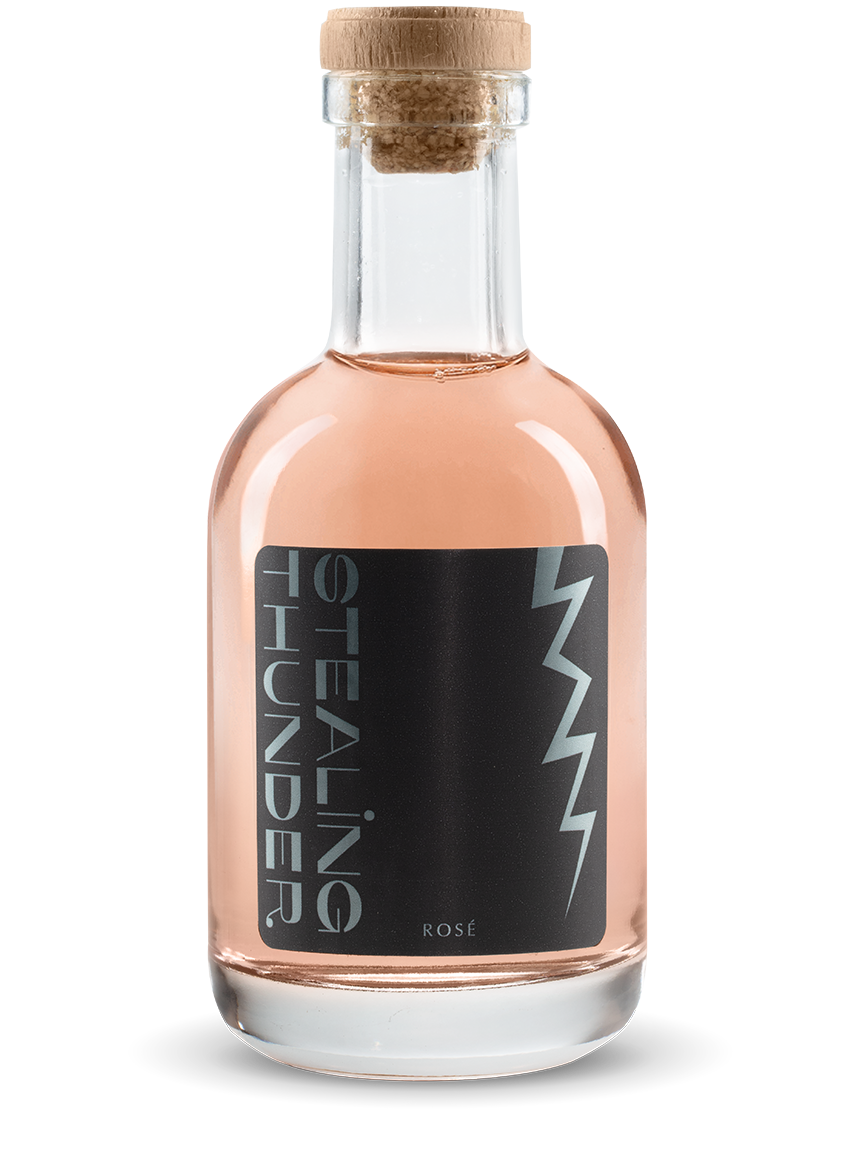 The Entrepreneur

Cascade Wines - Riesling - 187ml x 6-Pack
Tastes Like: Aromas of honeysuckle and fresh flowers. Palate of tangerine, peach, apricot, and honeydew melon. Vintage / AVA: Columbia Valley, WA
Though its quenching acidity notes more peach than apple, riesling is pretty much the Steve Jobs of Washington wines. Perfecting its balanced finish and barely-sweet versatility since the sixties, this tangy yet sophisticated wine was first on the scene and still holds its place as the fresh and flowery front of the pack.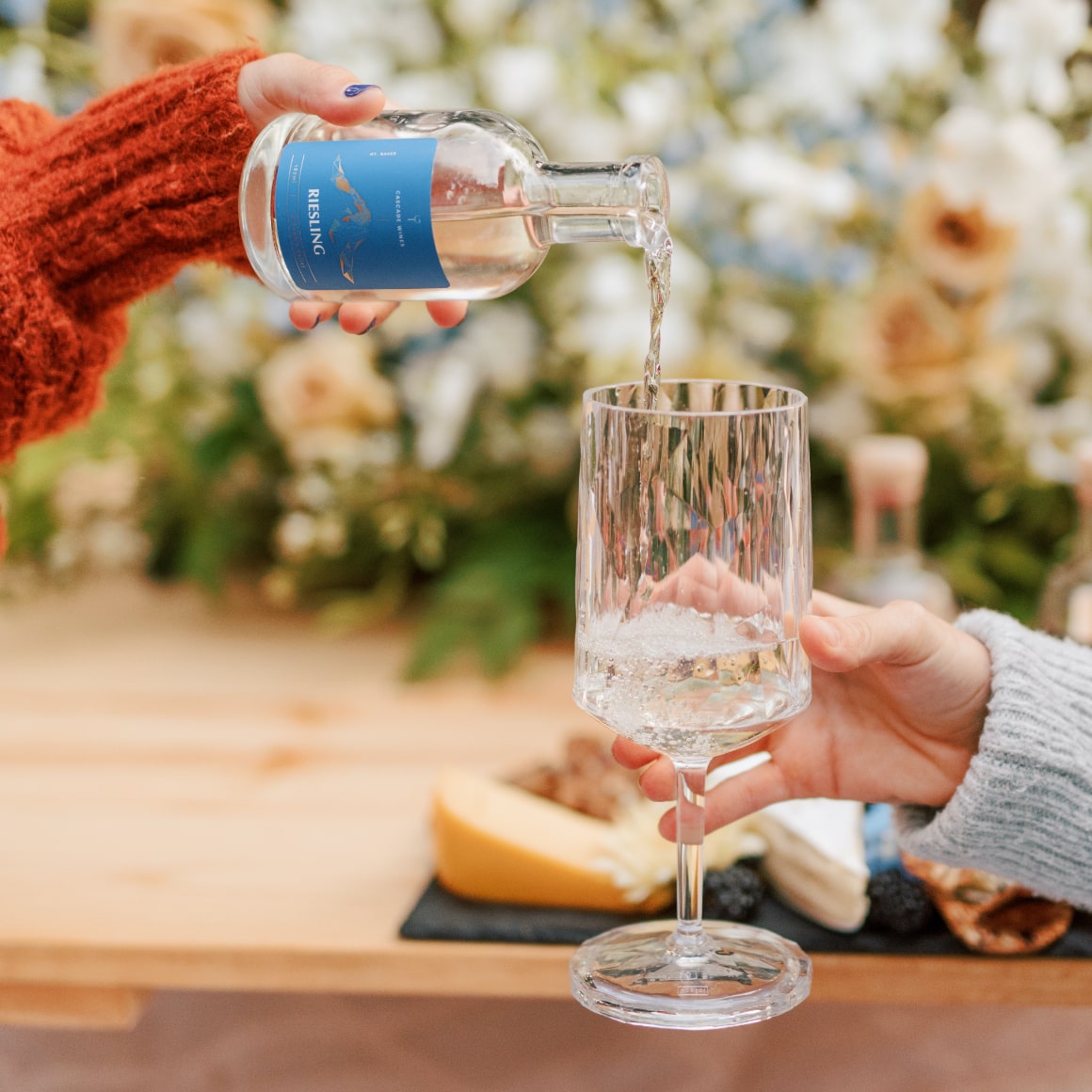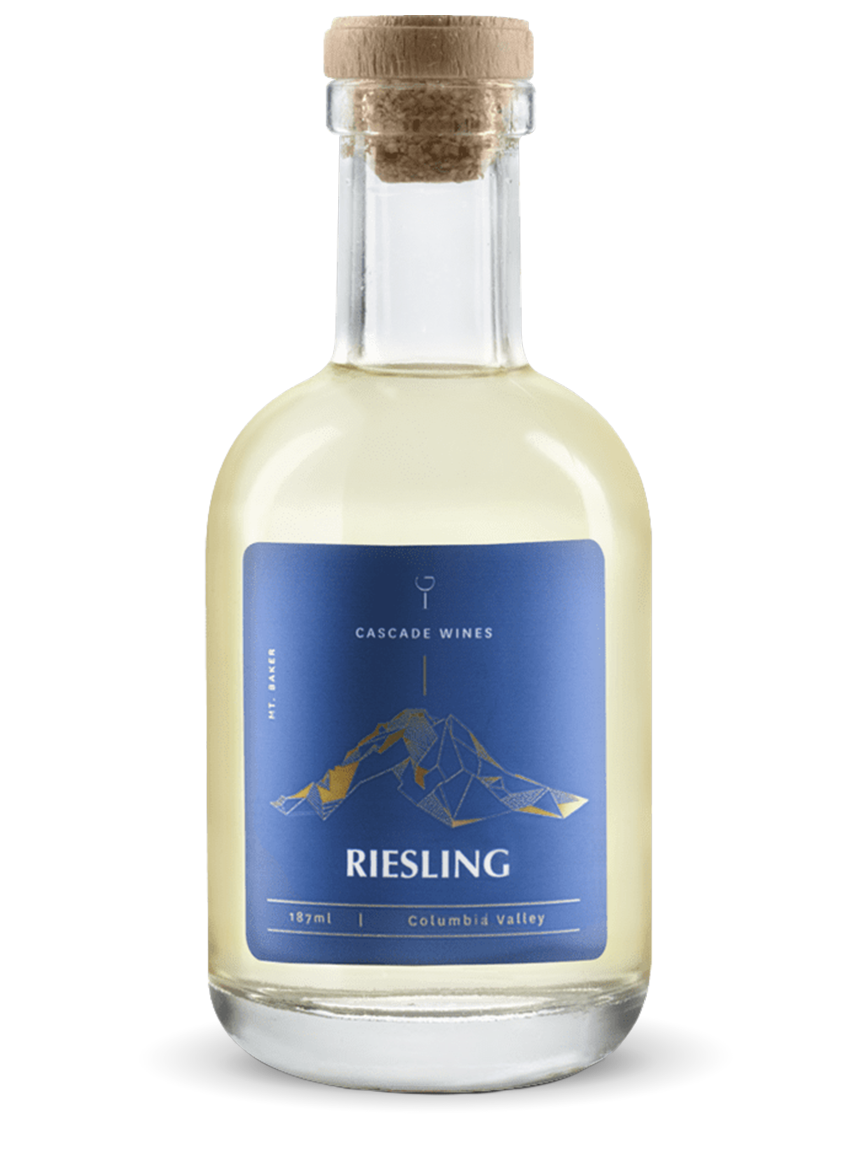 La Pluma
Rosé
La Pluma
Sauvignon Blanc
Cascade
Rosé
Fortune Favors
Chardonnay
Stealing Thunder
Rosé
Cascade
Riesling
Virtual Tasting
Find New Favorites
Turn your living room into a tasting room with our Virtual Wine Tastings. Sip back and relax from the comfort of your home while our wine expert guides your friends, family, group date, or coworkers through a fun interactive tasting.
Choosing a selection results in a full page refresh.
Press the space key then arrow keys to make a selection.