Expand Your Palate
Wild Child Wines
Composed of eight less-traditional wines, this collection is for the person (and their palate) that is looking to expand their wine knowledge and test out some new varietals. Inside is an oaky tempranillo and fruity grenache that are perfect for sipping during game night.
Included in the Collection
Reviews
Great service, Great wine
We ordered this wine for our Boardroom Retreat and it was fabulous! Great service too!
Sister In Law loved this gift
This was a birthday present, it was beautifully displayed! She also said she was going to reuse the bottles, they are so pretty!
Best Gift Ever!
Loved everything about the Wild Child set! From the taste of the different wines to the way everything was packaged. Customer service was excellent. We will definitely be ordering more!
Great!
Extremely cute concept! Haven't Tried all the wines but thinking so cute for clients!
They were delicious!
It was fun to have the box come to my house and try the different wines with my partner. Something I can definitely see doing as a team bonding event for work!
A pleasant surprise
I've only tasted a couple of the wines so far, but I'm definitely already hooked! Have shared In Good Taste with most of my friends, family, and co-workers and cannot wait to do a tasting next! Who knew wine in cute bottles delivered to your doorstep would be so delish and make you so happy ;)
It's okay to play favorites.
Tasting Notes: Aromas of fresh flowers. Melon, citrus, and white pepper on the palate
Food Pairing: Medium-weight dishes that play with rich herbs and spices, like crab cakes or a Krabby Patty. Vintage: 2019 / AVA: Clement Hill, CA.
The thin-skinned, aromatic Vermentino grape hails from Sardinia, a Mediterranean island known for its postcard-perfect coastlines. Finding its home away from home among the rich soil and rolling hills of California's Lodi region, this zesty and crisp wine is as rejuvenating as a day at the beach.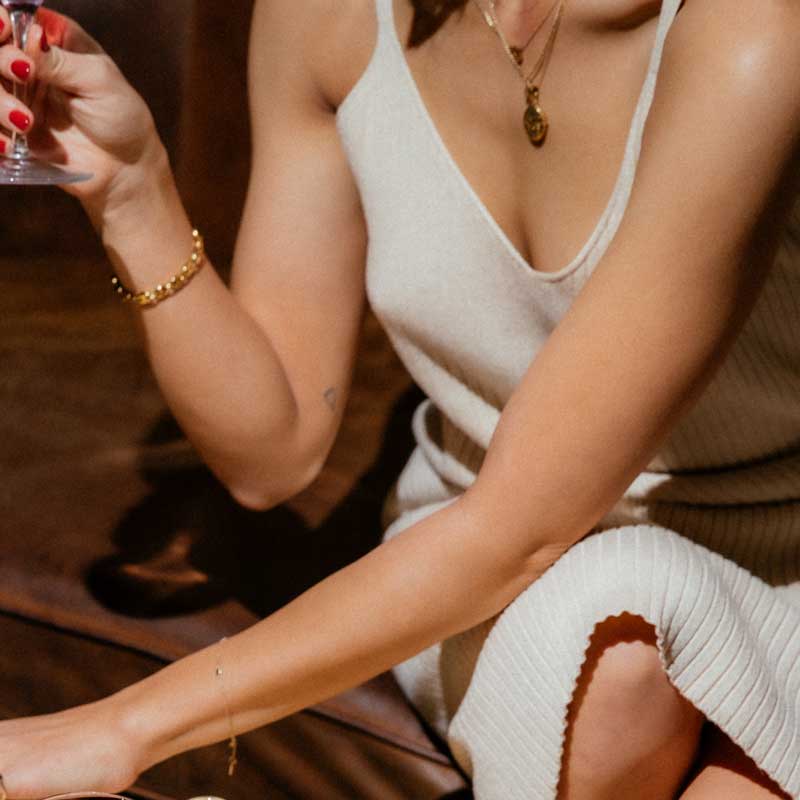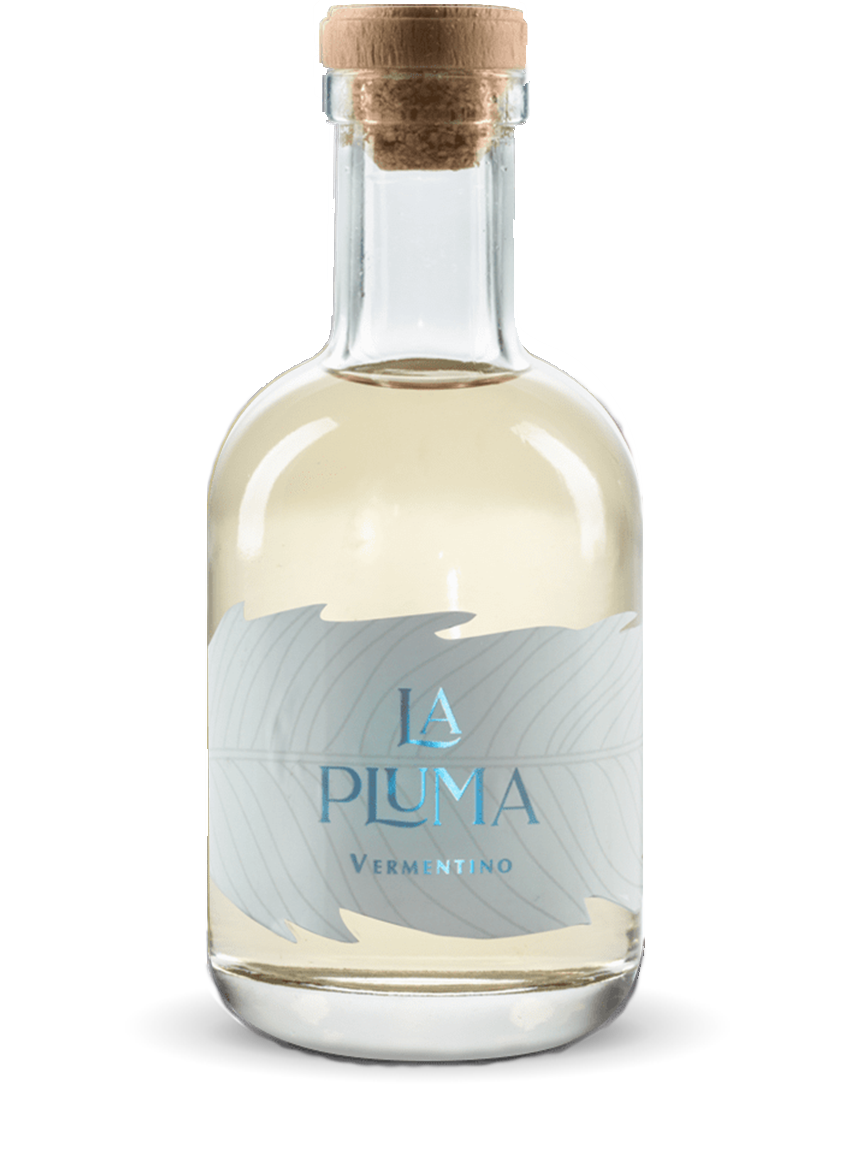 Tasting Notes: Black cherry & vanilla. Food Pairing: Classic, tomato-based dishes like red sauce pasta or spaghetti and meatballs, or Red Vines candy.  Vintage: 2018 / Paso Robles, CA.
Slow to ripen and beautifully balanced, Sangiovese is so beloved in Italy that it's actually called "the blood of Jupiter" (or, for those more Greek-mythology-inclined, Zeus). Pinot- and syrah-lovers will adore the combination of rich vanilla from an oak aging process with sweet, juicy black cherry. Each sip is velvety smooth and 100% worthy of the King of the Gods.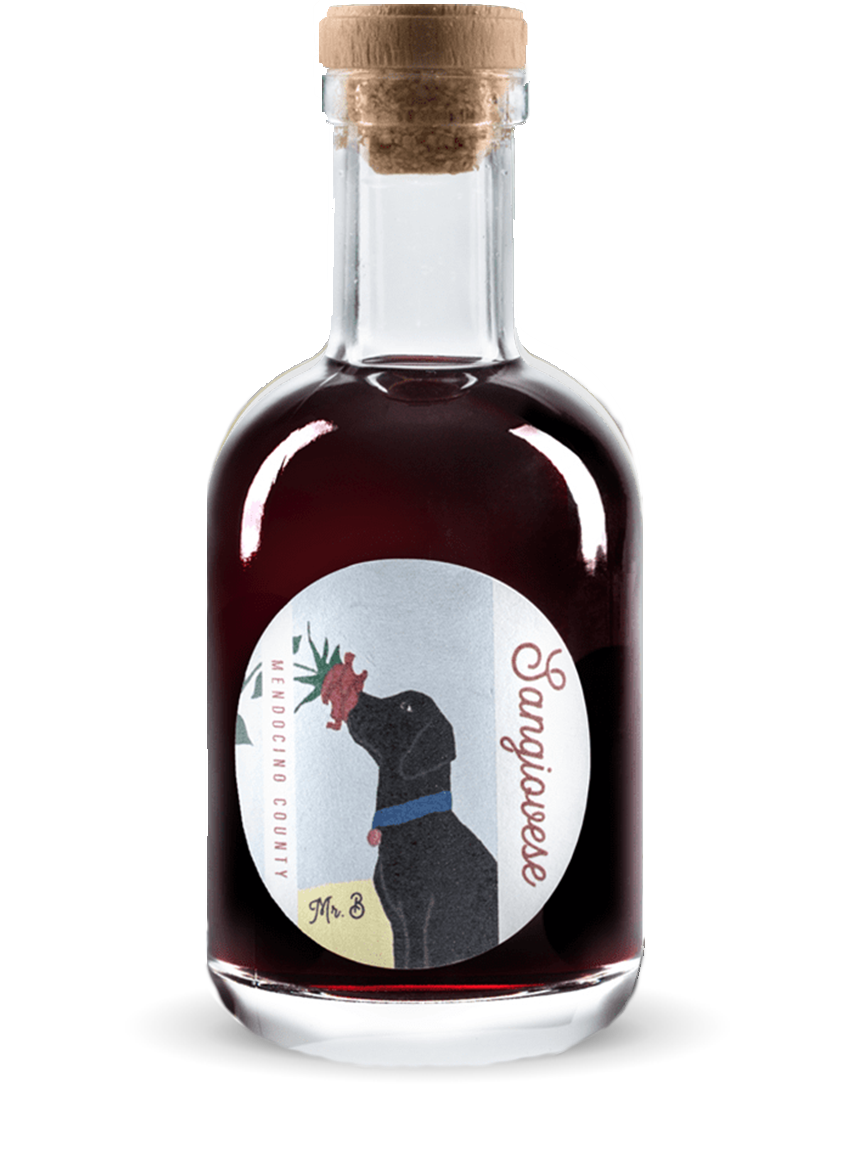 Tasting Notes: Palate of dried fig, cedar, and cacao. Pairs with Spanish cuisine or grilled meats, lasagna, and corn-based dishes. Vintage 2018 / AVA  Lodi, CA / 100% Tempranillo
Tempranillo is often described as the best value red wine in the world. Native to Spain, this rustic oak-aged wine is a wilder wine for the cabernet sauvignon lover.
What Makes it Wild? Tempranillo vines are unique due to their jagged leaves which change colors in the fall, but we think the best thing about them is the flagrantly smoky grapes they grow. Native to the gorgeous green valleys of Rioja, Spain, and grown on California's Central Coast, this rustic, oak-aged wine is perfect for fans of cabernet sauvignon. Just be prepared to have a new favorite.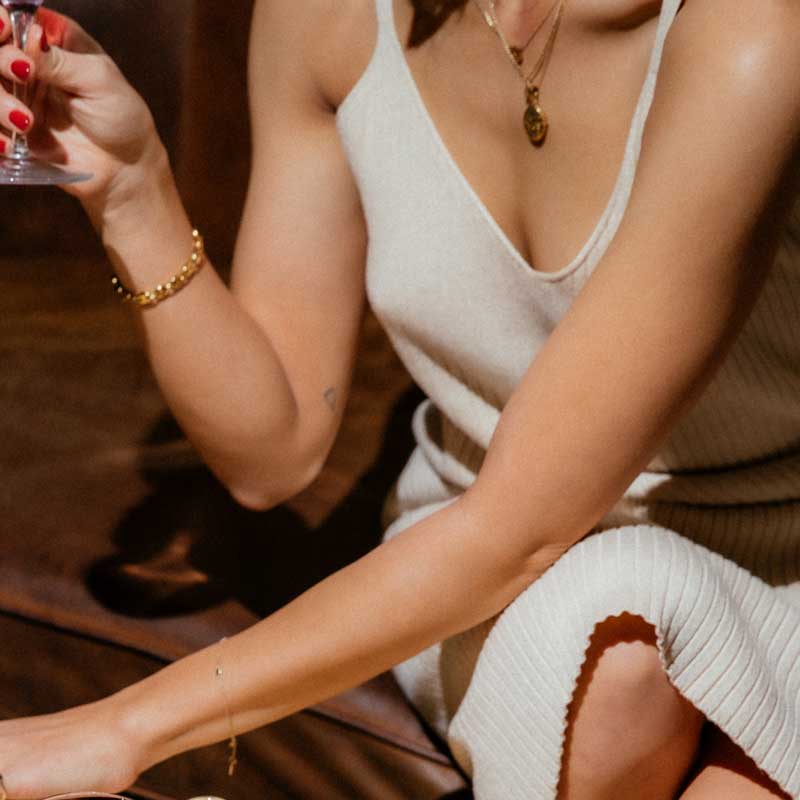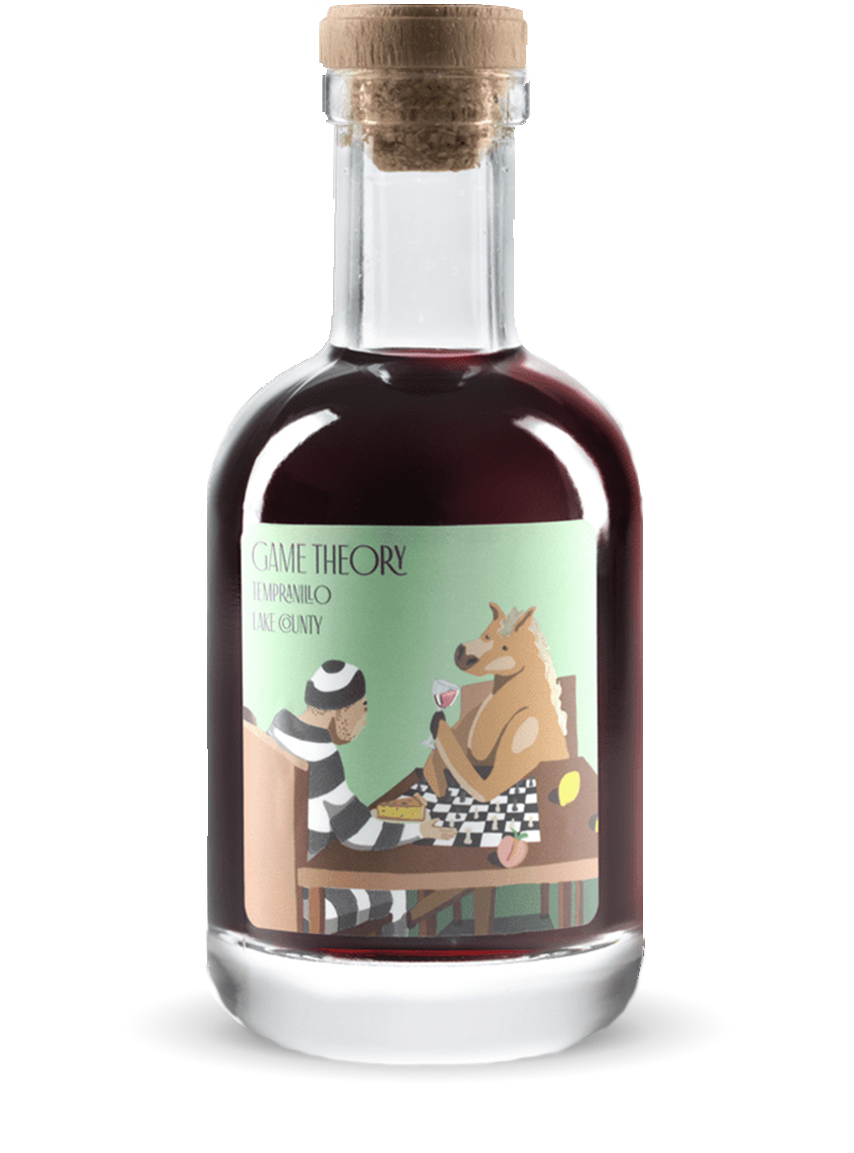 Tasting Notes: Bright, intense cherry aromas and flavors. Food Pairing: Higher-tannin foods that complement bright acidity like dark meats, mushrooms, and herb-heavy dishes, or a Five Guys burger. Vintage: 2019 / AVA: California.
The heat-tolerant barbera grape is less wild in the Piedmont Region of Italy, where it's an everyday drinking wine. It's found a home away from home in the warmest regions of California. This mood-agnostic barbera can be enjoyed from poolside to snowy cabin.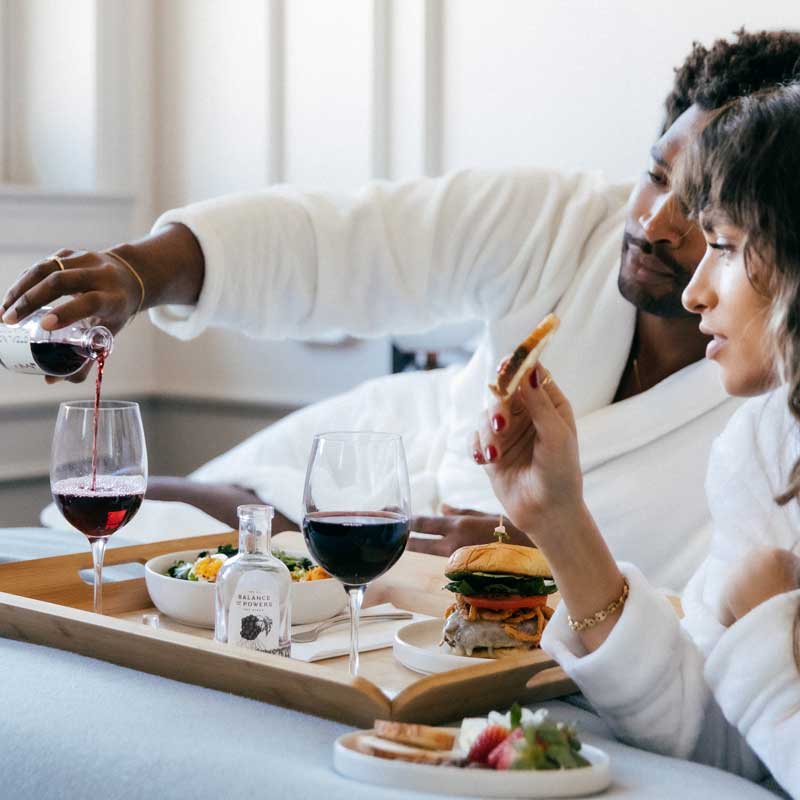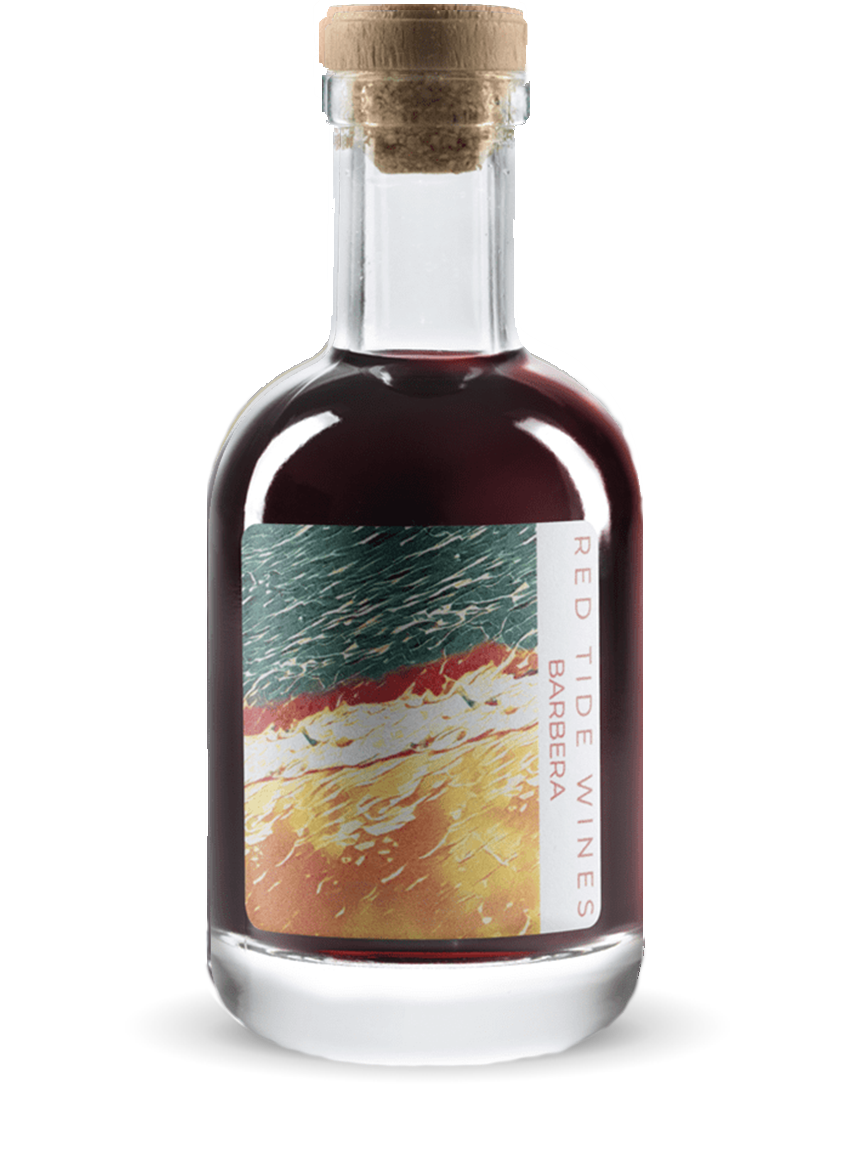 Tastes of black currant, licorice, and spices on the palate. Pairs with cured meat or cheese, grilled fish. Swedish Fish candy. Vintage 2018 / AVA Lodi, CA. 100% Souzao.
The most delicious grape you've never heard of. Originally from Portugal where it's used in the production of port and table wines, souzao is known for its intense flavor, color and full body.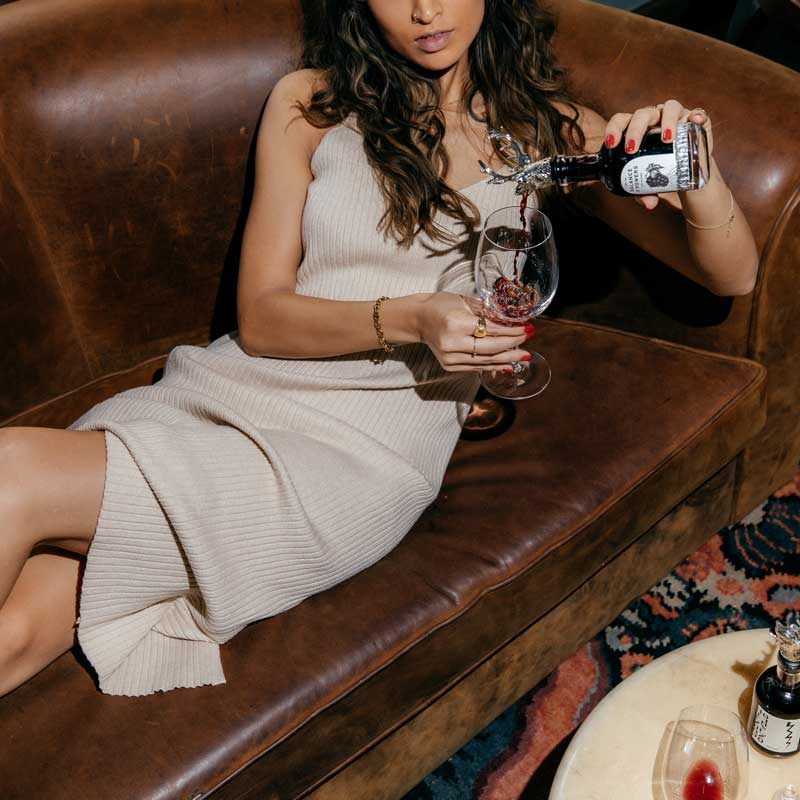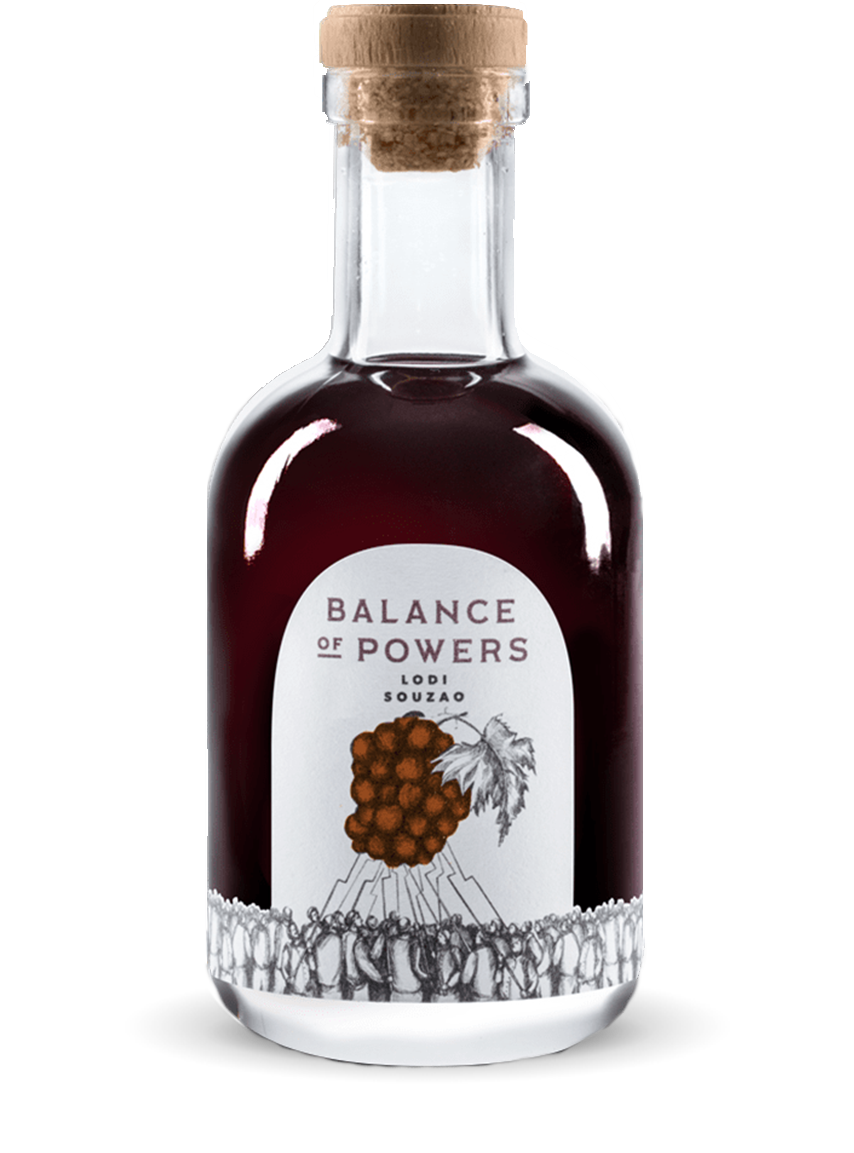 Bright red color, strawberry, grilled fig, plum, cherry on the palate.
Delectably fruity Grenache had a bit of a falling out with the wine community in the 90s, but, luckily, the thin-skinned grape is tough enough to take heat, wind, and bad vibes. Every sip of this vibrantly colored, brightly flavorful wine has us grateful it stuck around. Its lightness makes it perfect for chilling, and with notes of juicy strawberry and tart rhubarb, it's basically summer, bottled.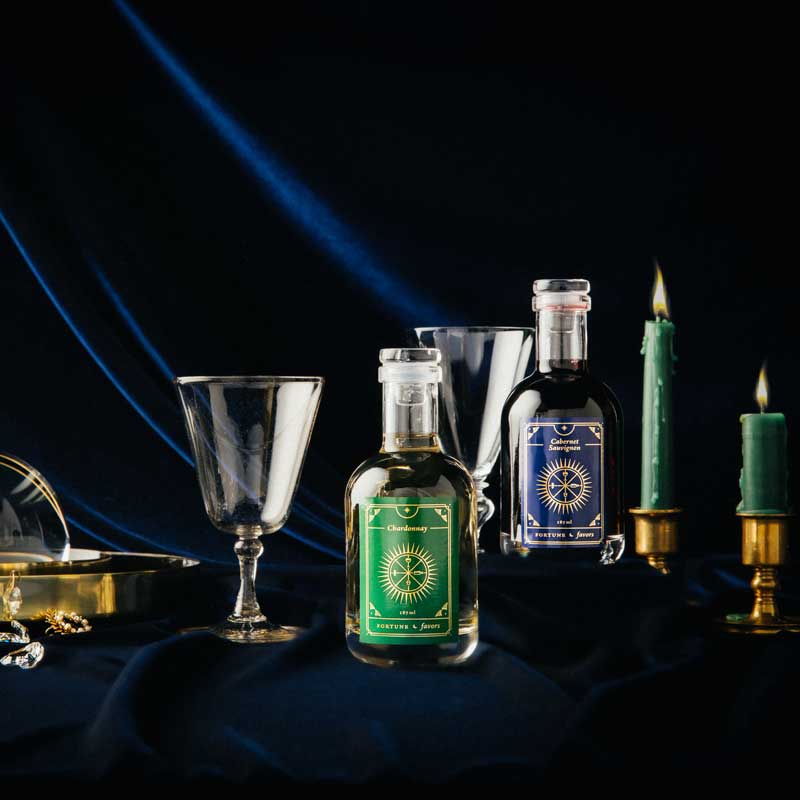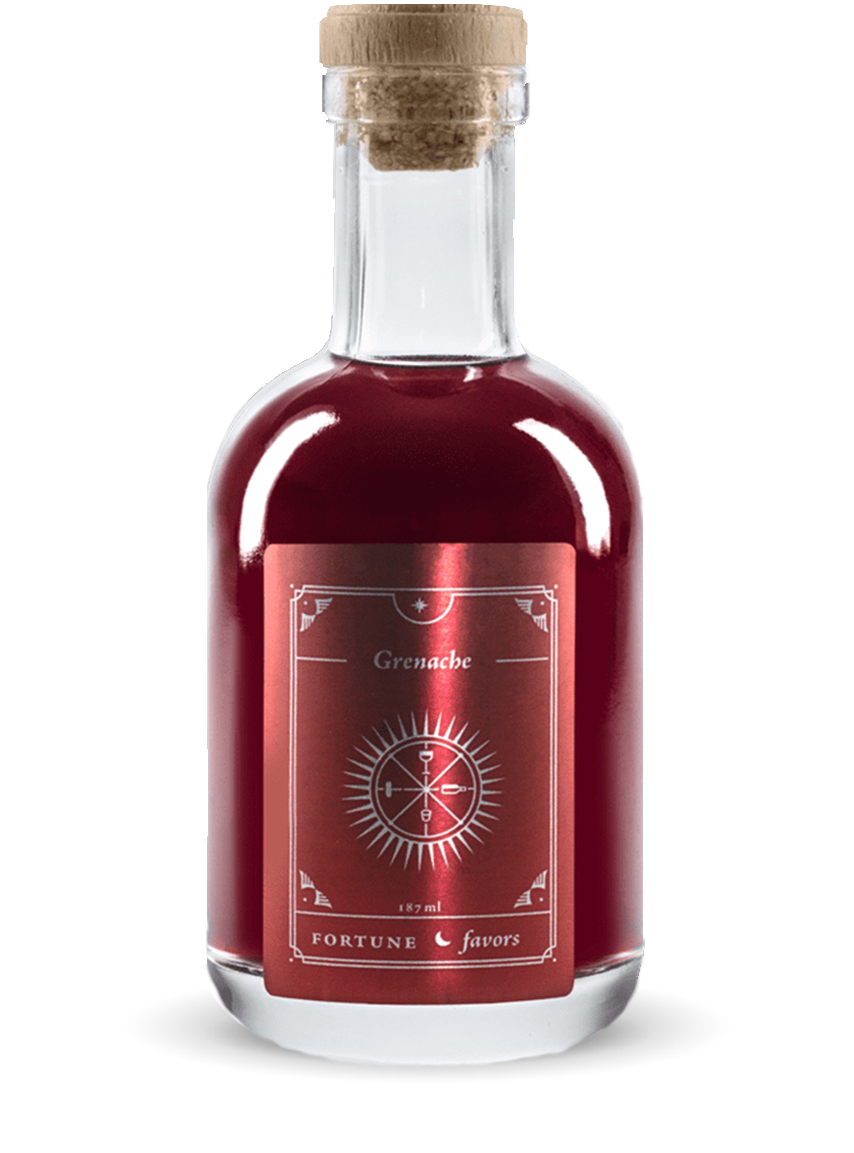 A dry white that is still soft & tangy, this viognier is perfect for chardonnay lovers who prefer a more floral & fruity finish. Honeysuckle, grilled peaches, Meyer lemon, bright acidity, peach puree, on the palate with a lingering finish.
Viognier, a unique and vibrant varietal, thrives in the sun-drenched vineyards of Santa Barbara, situated on California's central coast. With a golden hue and notes of honeysuckle and peach puree, this food-friendly grape is sure to be your new favorite summer sipper!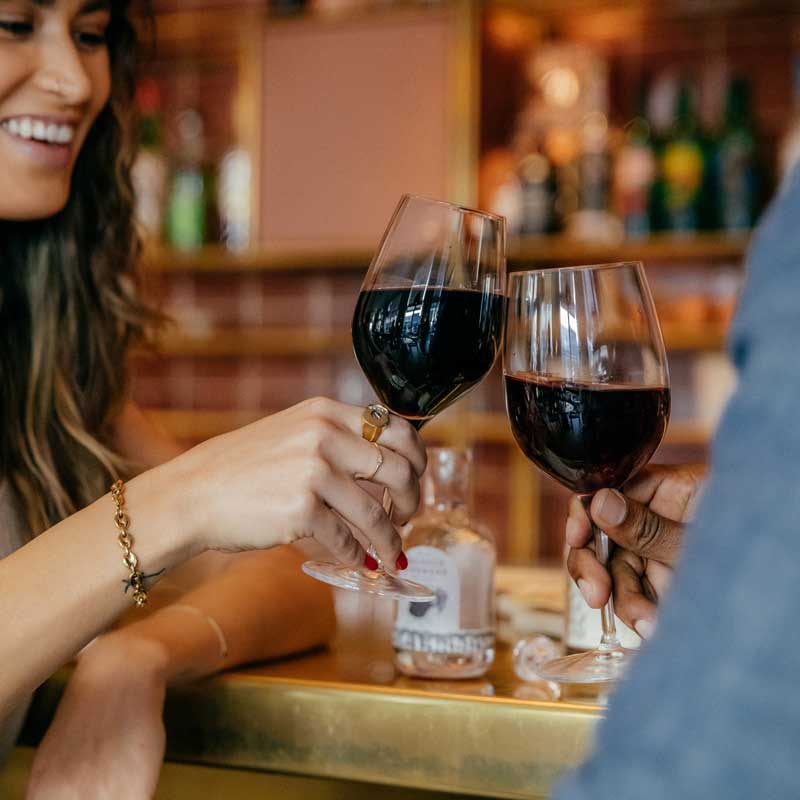 Tasting Notes: Clean and crisp. Strawberry, kiwi, passionfruit, grapefruit on the palate.
"Rosé all day" is more than just a catchphrase, it's a way of life. Let this rosé blend, with aromas of strawberry and passionfruit, whisk you away to your favorite beach, a 4th of July BBQ, or a quiet night in. There's no time or place you can't enjoy this fresh, mouthwatering wine that always keeps you coming back for more.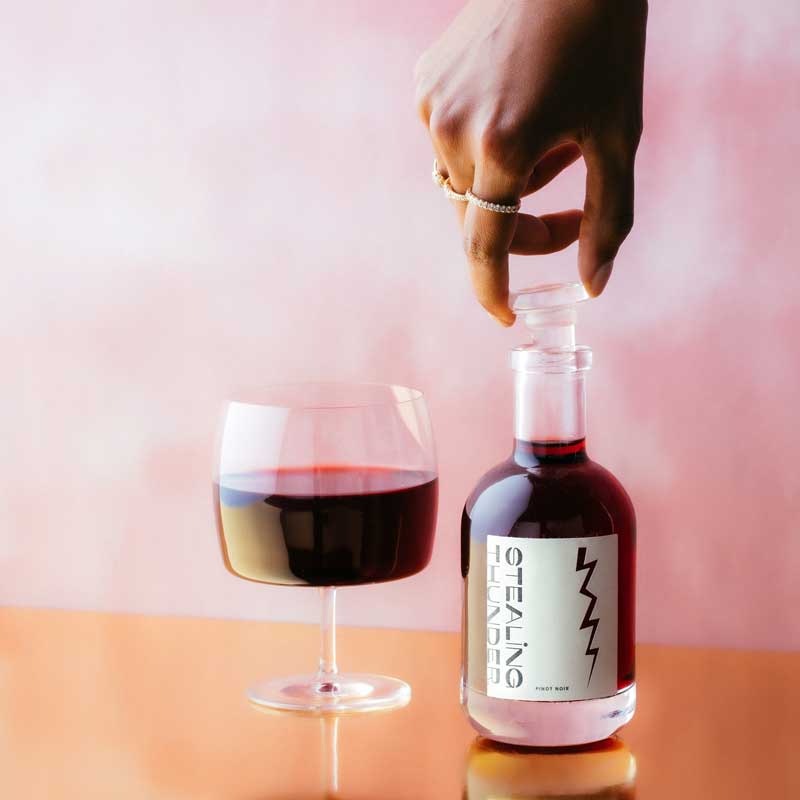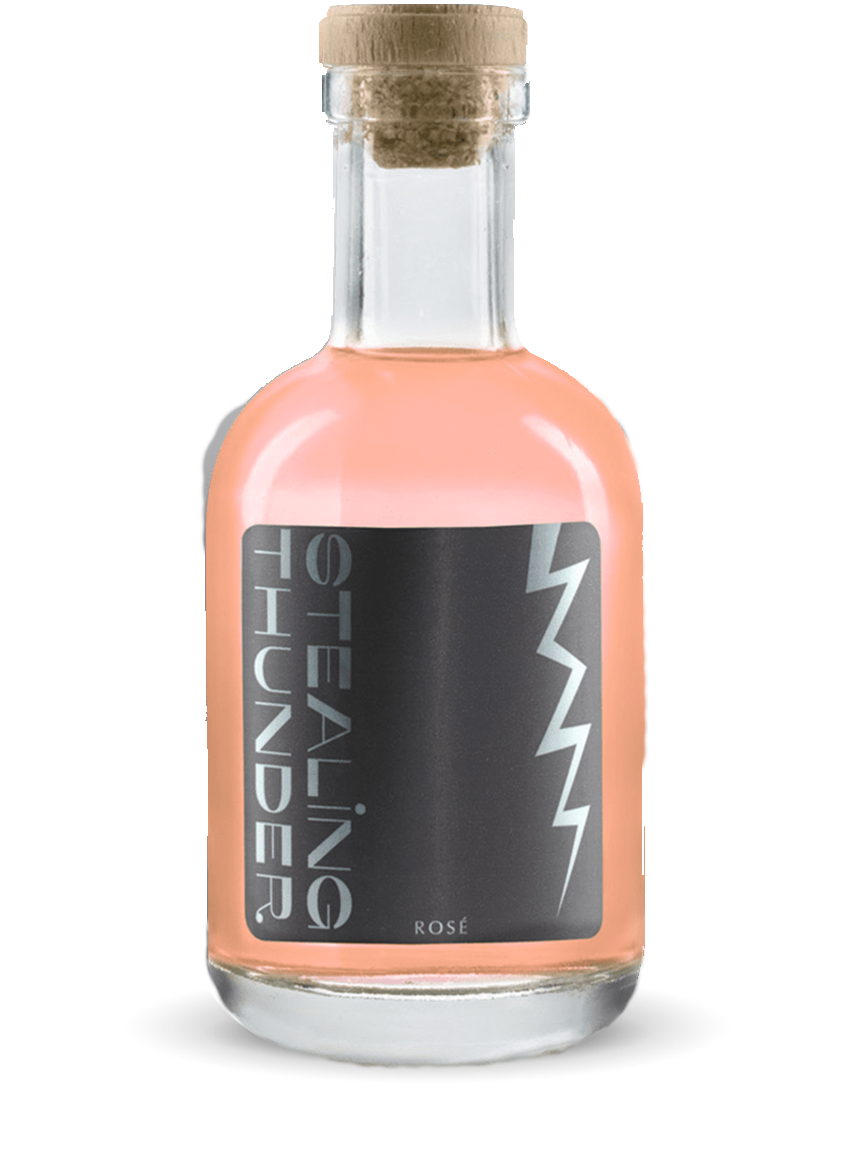 Vermentino

Sangiovese

Tempranillo

Barbera

Souzao

Grenache

Viognier

Rosé
Virtual Tasting
Find New Favorites
Turn your living room into a tasting room with our Virtual Wine Tastings. Sip back and relax from the comfort of your home while our wine expert guides your friends, family, group date, or coworkers through a fun interactive tasting.